Wear your OHO Pro on your wrist (left or right) normally.

Once you start the ECG test, keep your index finger and thumb, on the metal frame of the OHO pro, until the test finishes, like so: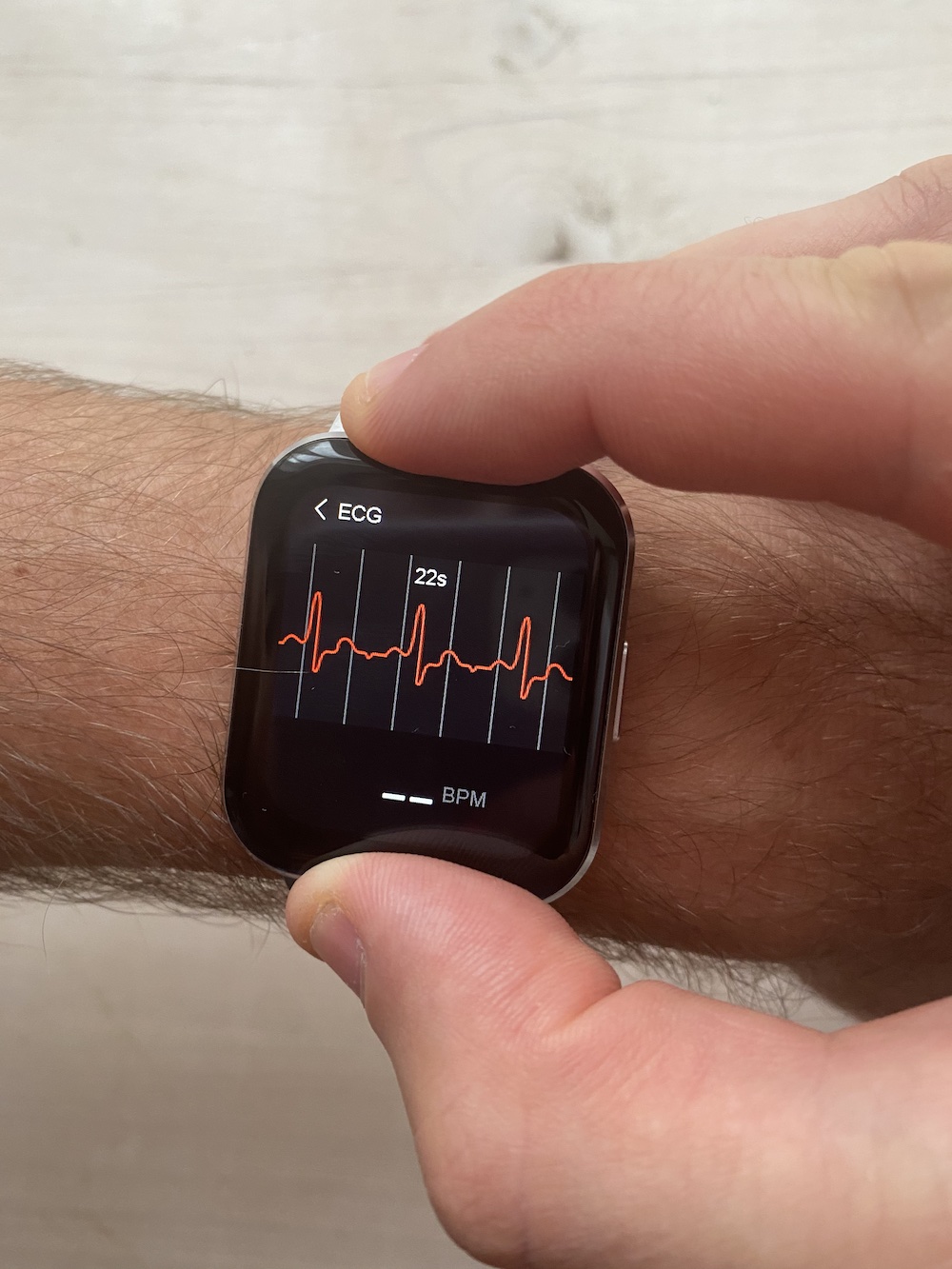 You can see the data ranges for the ECG test in the attached image.

Health Index: Is your overall health score
Fatigue Index: A sports-related metric, for measuring how fast your power output declines (how quickly you tire)
Mental Pressure: A measurement of stress essentially
Physical Mental Load: Also known as "Cognitive load" or the amount you have on your mind (also stress-related)
Cardiac Function: Shows your heart's efficiency

Of course, these scores are only to be compared with your own past and future scores. There is a margin of error in the results, as there are so many variables involved and the technology is limited.

If you do see a sharp rise or fall in any of your scores, you should probably ask your doctor for further insight and testing on medical-grade equipment.

Unfortunately, the ECG function is compatible with Apple health due to privacy issues.