There are 2 things to check to ensure your "raise to wake" function either on or off.

First,

1. On your FitCloud Pro app, click on "device" button at the bottom of the app.


2. Next click "Raise to wake"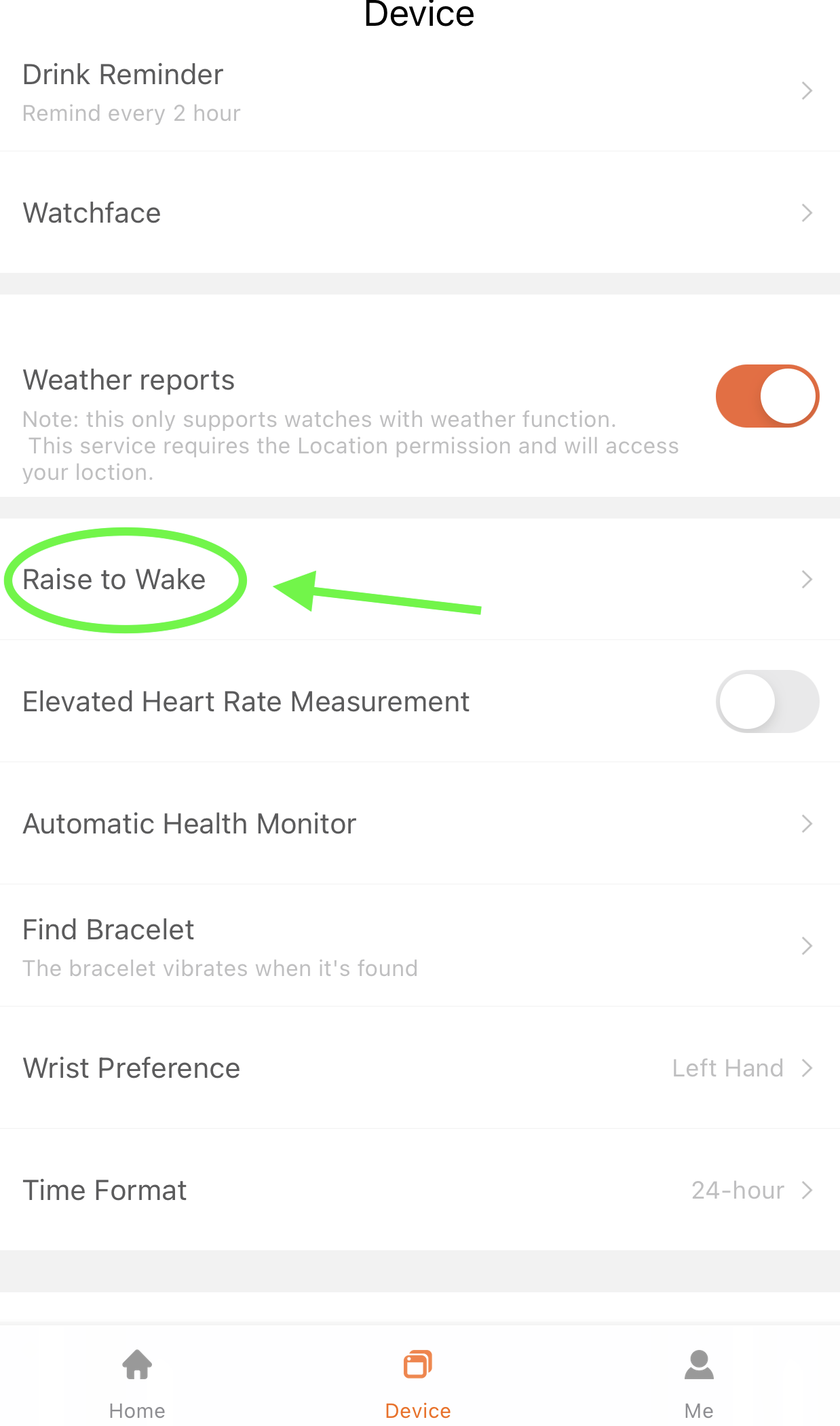 3. In here ensure it's enabled (as in picture) and enter the two times between which you'll be awake. i.e. your waking up time on the first time and your bedtime below. You don't want your watch lighting up while you sleep!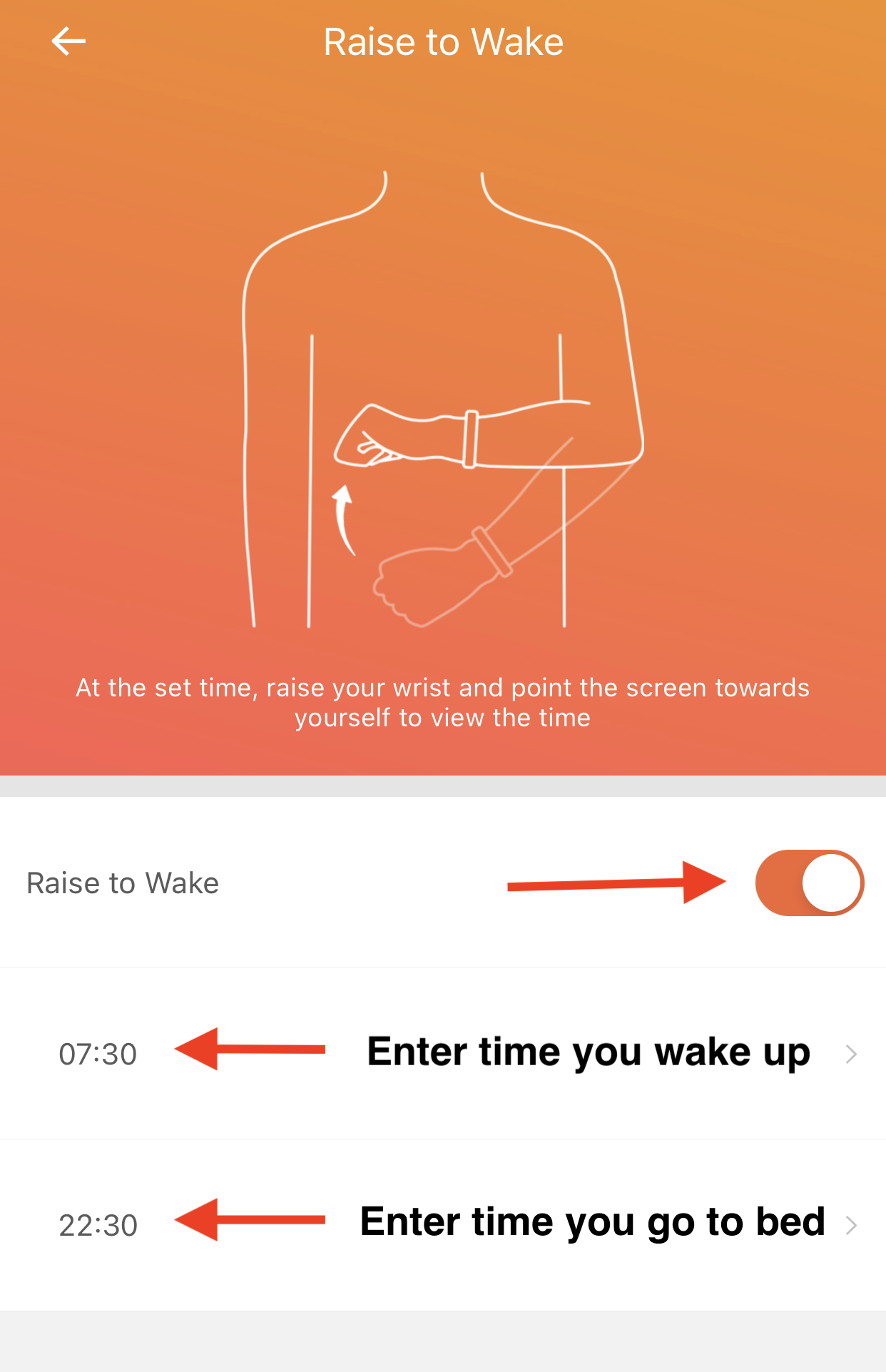 Now the raise to wake function will only be active during the times you have selected here.


Secondly,

1. On your OHO Pro watch, swipe up from the main clock face screen.

2. Tap the crescent moon icon (do not disturb)

3. Switch do not disturb "OFF"

Now your raise to wake function should be working!

Note: If you do have your screen coming on at night while you're sleeping, just turn "ON" the do not disturb function.